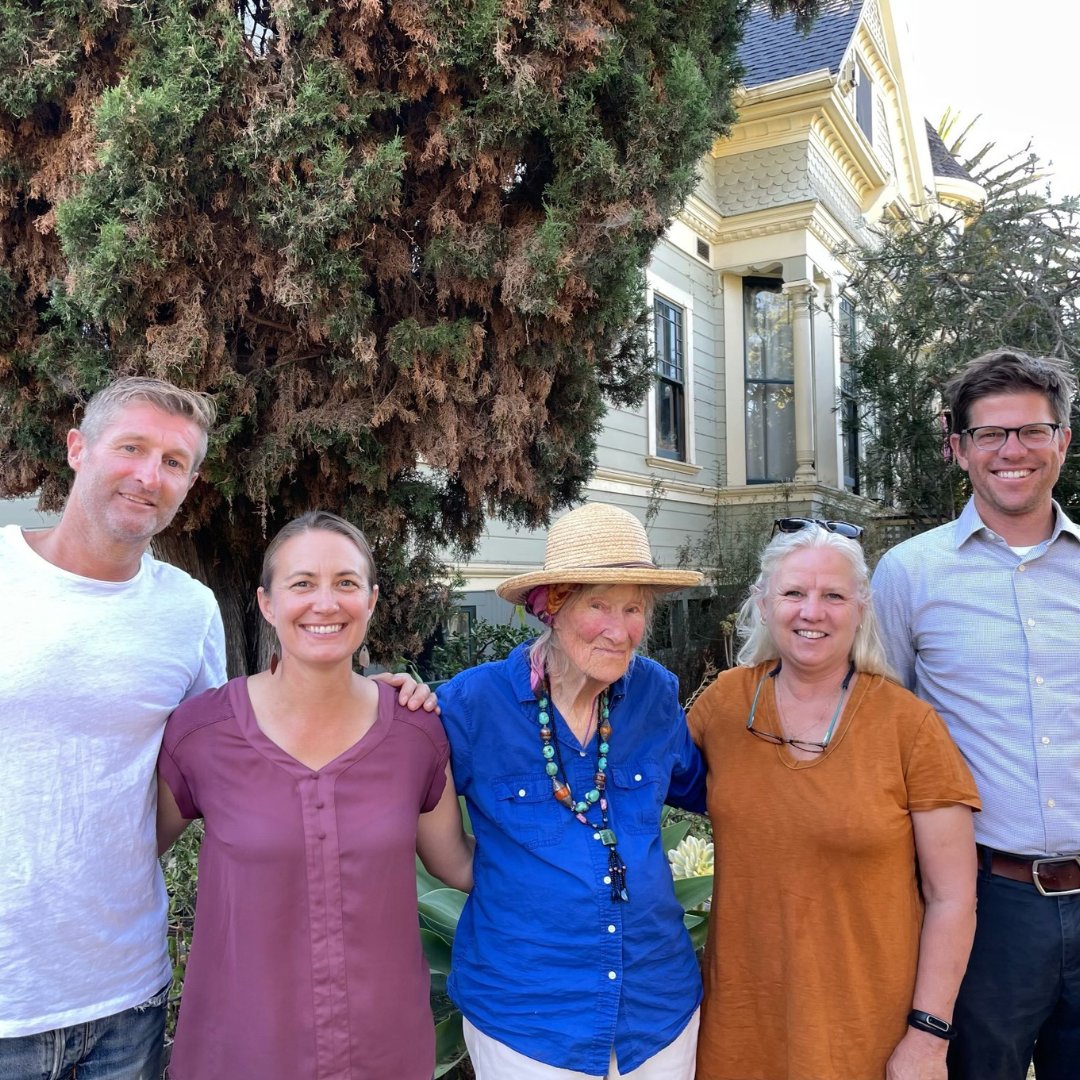 [San Luis Obispo, CA September 19, 2022] Richardson Properties, San Luis Obispo's leading real estate brokerage, today announced it completed the sale of The Establishment, a historical 19-bedroom home in the Railroad District of San Luis Obispo. Lindsey Harn of Richardson Properties represented the buyers, a group of former housemates known as 'stabbies', and Establishment supporters. 
Constructed in the late 1800s, the building was once home to famed American Beat author Jack Kerouac in the 1950s. In recent decades it has served as an affordable shared residence to everyone from architecture students and creatives, to entrepreneurs and professors.    
The Establishment's future became uncertain earlier this year when it was put up for sale. Many were concerned it would be acquired by developers and turned into a hotel. In response to this, former resident and house manager Jenn Yost brought together a group of Establishment supporters and former housemates to purchase the home.  
"This was a true grass roots effort and a good news, feel-good story," saidLindsey Harn, Realtor®at Richardson Properties."I love small town living and how a strong sense of community still exists. I couldn't be happier for SLO and am proud to know such an amazing group of locals who care deeply about our community."
###
About Richardson Properties (www.richardsonproperties.com)
As San Luis Obispo County's leading real estate brokerage, Richardson Properties | Christie's International Real Estate, provides innovative solutions and superior customer service through a team of dedicated professionals. The team strives to exceed client expectations while positively shaping its local communities. 
As an exclusive Luxury Portfolio International® brokerage and member of Leading Companies of the World®; Richardson Properties offers an incomparable level of service and global visibility under brands that stand for trust, discretion, and excellence.
Leading the Way in Residential and Luxury Home Sales on the Central Coast.